3 WAYS TO BOOST PRODUCTIVITY - RIGHT NOW!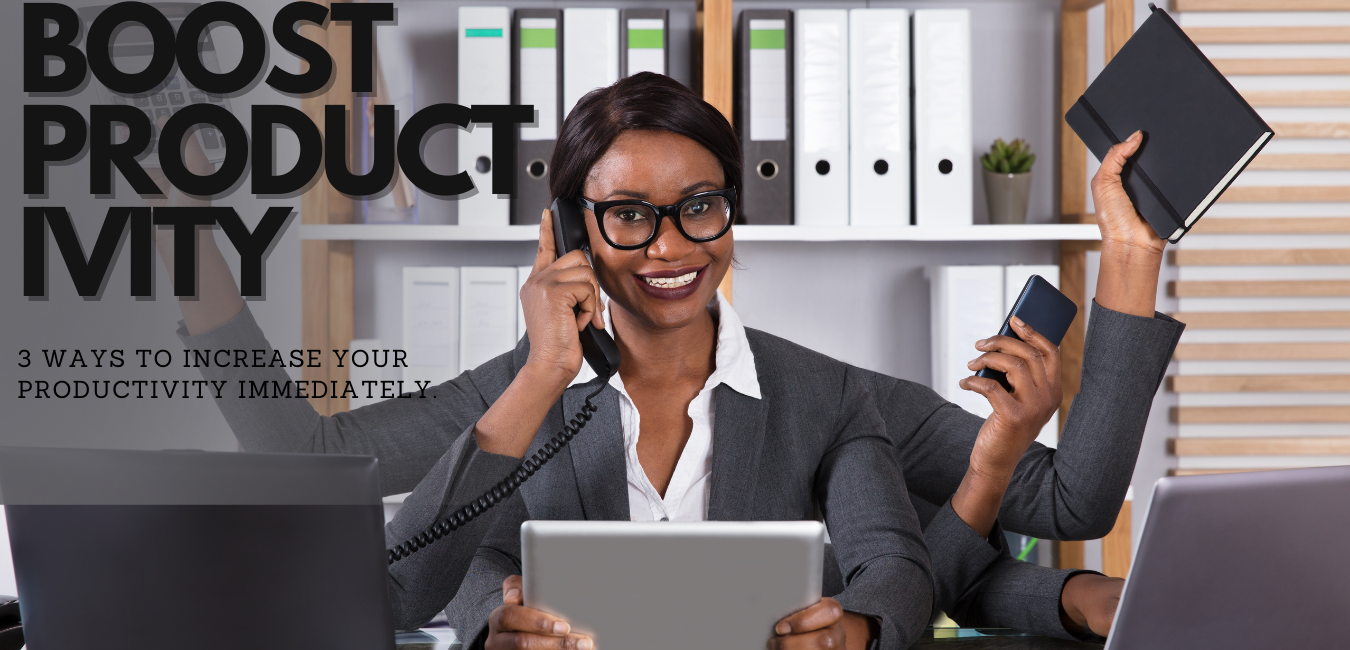 You've set all the goals, you've made all the lists... now what? 
You're feeling the overwhelming anxiety of this giant list that's now staring back at you.
So how can we tackle this list and start alleviating that anxiety?
Here are three quick and easy ways to get started on that list and get through it fast!
1. DO A BRAIN DUMP
On a notepad or a piece of paper, write down your task list, every single item big or small, tedious or thrilling. This task of differentiation is a way of mentally cleaning and organizing your thoughts. 


2. PRIORITIZE WHAT CAN YOU GET DONE NOW
It is the most tedious or the most time consuming?
Prioritizing will help organize urgent tasks vs. ones that may take a while to accomplish. Putting smaller, simpler tasks at the top of your lists helps cross things off faster. For some, these little accomplishments are great motivation to keep going. 


3. CELEBRATE LITTLE ACHIEVEMENTS
Taking a break to look over, re-organize and re-prioritize your list is helpful in keeping you focused on the major tasks left to be completed. While doing this, be sure to remember to celebrate your accomplishments. Acknowledging speed or efficiency is a mood booster for some and that little bit of dopamine can get you through your list of tasks. 
Lack of productivity is a mental block. Organizing that will give you the clarification you need to accomplish your short or long terms tasks. 
How do you stay productive?